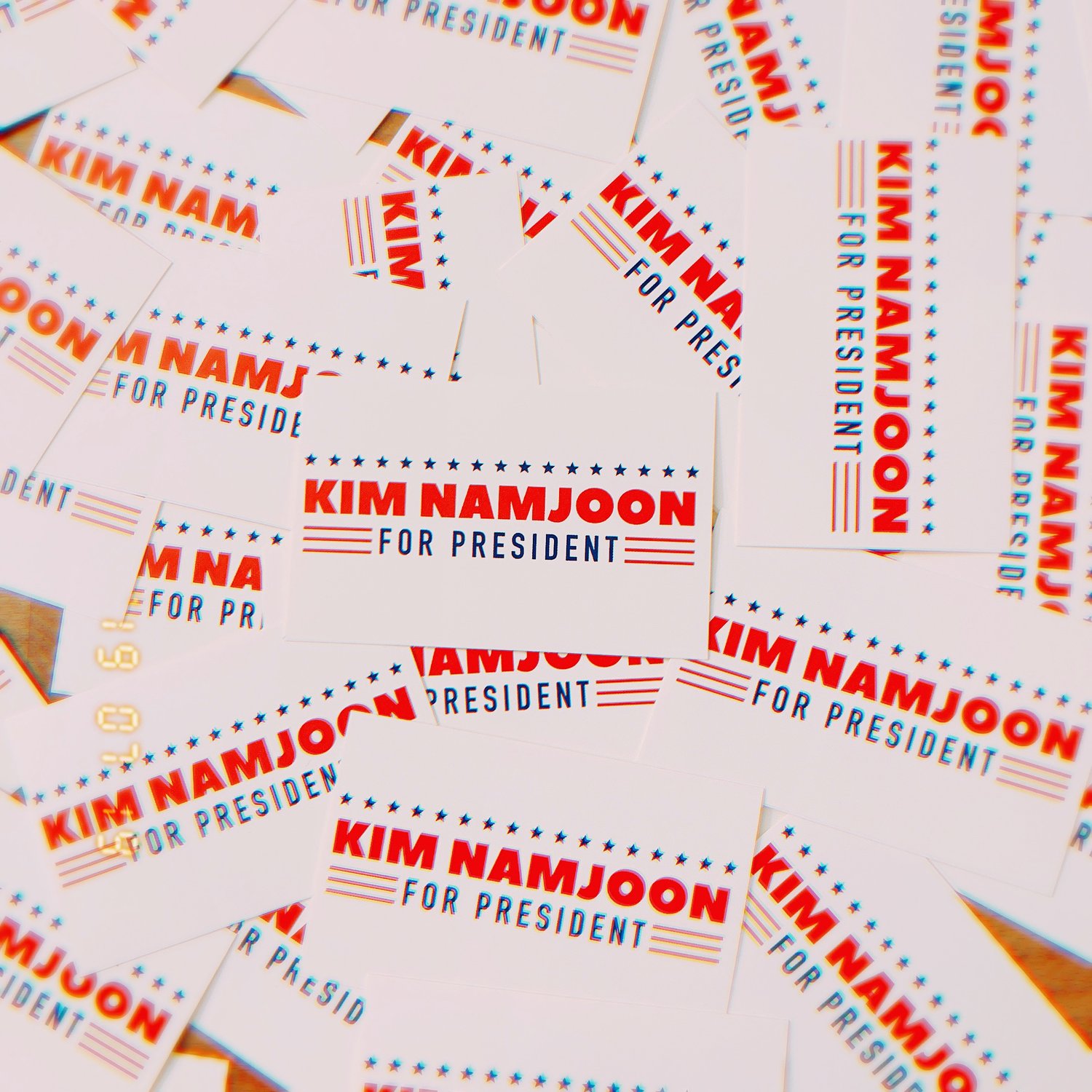 Namjoon for President Sticker
There's no better candidate for presidency other than our Joonie.
- 3x2" (80mm x 50mm) Sticker
- This sticker will not tear, and has a matte coating that is rain-proof.
Please note: If your order contains ONLY stickers, it will be mailed with a regular postage stamp & will not have tracking.